we make a difference...
Since 2014
The story begun when Ewelina Kwit-Betlej - the brand Founder and Owner - had a lot of problems with her skin. She was unstoppable in searching for the perfect solution and when she didn't find an effective product, she made it herself! It's the end of 2014 and Oily One Cleansing Oil comes out as the result of mixing 300 oils in different combinations, months of trials and research... this cosmetic is a real lifetime discovery for Ewelina, and for Polish cosmetic industry as well...
…everything starts with basics - we started from "scratch" and worked on the other customer-oriented attitude. Our main focus is education and explaining how Resibo fulfills the promises we make, instead of just exclaiming them and advertising the product itself...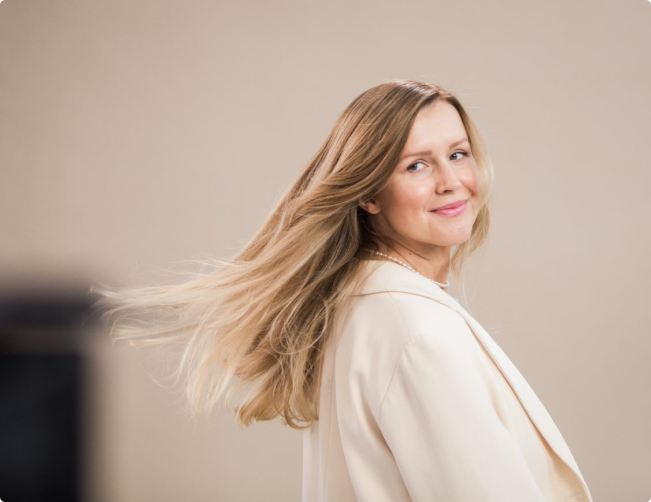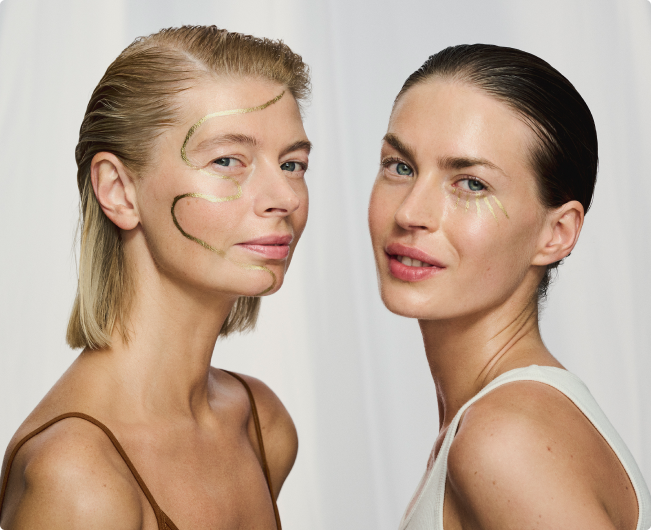 You make beauty.
We care
We constantly walk by two paths in one direction, one is the development of products, searching for extraordinary ingredients, a different way of extracting the power of nature through modern technologies, and the second one is showing you its effectiveness, caring about your safety, pleasant usage and ensuring you it works! Trust our knowledge and experience and make the beauty in your own way, saving your time and choosing sustainable solutions.
What's up now?
...today, after 8 years since Resibo showed up on the market on e-shop resibo.pl, we can easily say that the world has changed…
in 2014 we started with 6 products and a great challenge to prove to society that nature is powerful when you combine it with technology and great passion. We never stop expanding and our strive to balance drives us to create new lines and categories. Currently, we present 9 lines with 56 different products, offer them in 14 countries and build a new dimension of natural skincare for thousands of women from different parts of the globe!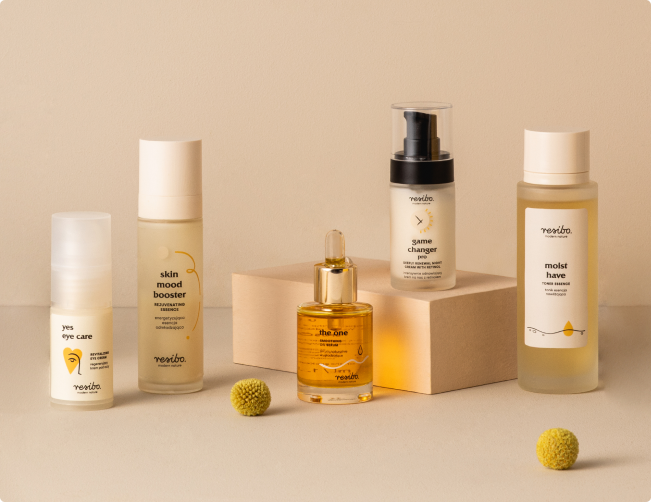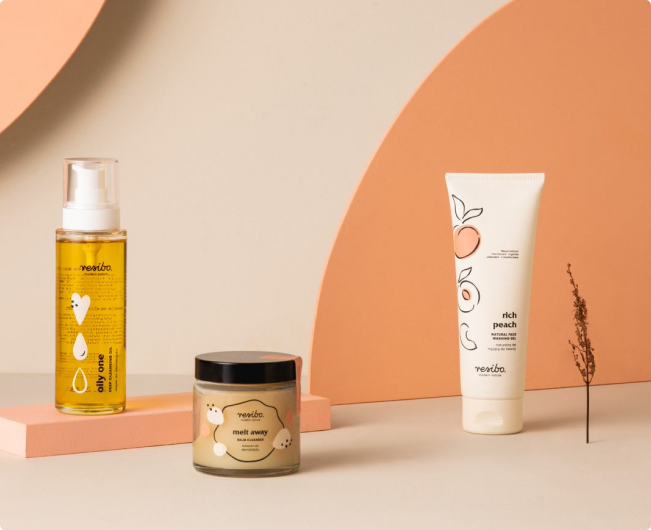 The expert
with face cleansing
An excellent cleansing routine is the first step to healthy, beautiful skin and we are the experts in this category. Oily One Cleansing Oil was the first and on(I)ly one, but we are close to our customers around the world, and based on different, even the most demanding skins needs, we develop a whole line - re.set - 5 separate cosmetics with different ways of use, fragrances and textures. Everybody can find their own "Holy Grail" in cleansing! Like Ewelina did with Oily One!